Works are underway at the Marlborough Head Pub in Farnham. 
According to Waverley Borough Council, the traditional look of the building is being protected, with the front and side facades to be retained.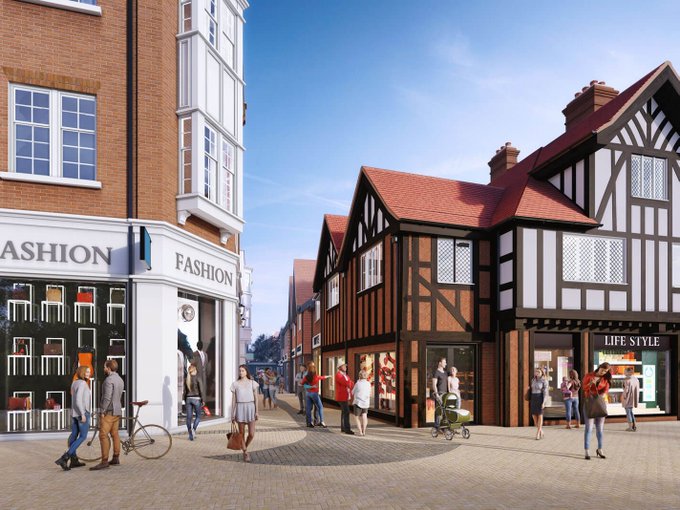 The roof is being removed to be surveyed and will be preserved where possible, while the inside of the building will be reconfigured to create new commercial premises. 
Here's what it once looked like, when we all enjoyed a drink in the lovely old pub. And the picture below shows what 'Your Waverley' did under the previous administration.
Just in case you wondered, Crest Nicholson is still searching for tenants – and according to our moles in CNS's little holes in Blightwells Yard. There are no more now than there were over a year ago! So the Waverley Web will do its bit for the borough and publicise the vacancies as part of our civic duty.
PS. Sainsbury's has been there for years and ASK has been going down the Pizza Pan in most towns in the country!